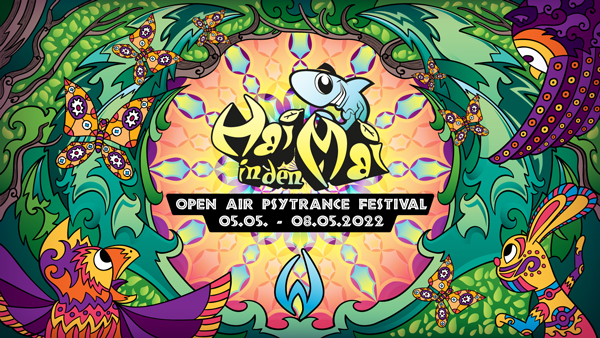 The online presale has ended. But there are still enough tickets at the box office. All tickets purchased in the last two years remain valid, of course.

According to the latest government decisions there will be neither COVID vaccination or test controls at the festival. It looks like these requirements will be dropped completely for the festival. Nevertheless we ask you to stay responsible, to test yourself and if you are sick to stay at home. The rules can theoretically change at short notice, we will implement the current legal requirements.

Answers to frequently asked questions about the Hai in den Mai Festival can be found here.
Info
The site opens on Thursday at 2 pm. Camping is allowed until Monday at 2 pm!
The party starts at 3 p.m. Friday on the Backyard Floor, 4 p.m. on the Hill Top Floor and 5 p.m. on the Main Floor. The club opens at 9 p.m. There will be non-stop music on at least one floor through Sunday evening. The Main Floor closes at 7 p.m. on Sunday and the Backyard and Hill Top close at 9 p.m.
Area
Waldfrieden Psy Club
Main Floor: Outdoor Psychedelic / Progressive Floor
Backyard Floor: Outdoor Alternative-Electro / Techno Floor
Hill Top Floor: Outdoor Forest / Hitech-Floor!
Healing Area
Chill Out Area
Market Area
Organic Food Area
Performer Stage
Camping Area
Travel:
For all rail travelers, there are free shuttle buses from the nearby train stations "Lemförde" and "Rahden"! Check the schedule here. The departure times are not exact to the minute, all buses wait for the trains at the respective station. For example, if your train arrives at 8:10, but the shuttle bus leaves at 8:00 according to the timetable, the bus will wait for you, don't worry!
To minimize the car traffic on the festival grounds we have to take 10 € road toll for every vehicle driving over the area.
No tent? No problem! You can reserve camping equipment or ready-built tents in advance from Utopia Camping.
Answers to frequently asked questions about our festivals can be found here.

Tickets
From Saturday 12 noon the price at the box office is 80€ + 5€ trash deposit.
!
There will presumably not be a box office this year. Day tickets are only available on Sunday from 12 noon for 35€ and people from the Stemweder neighborhood for 10€.
All tickets already purchased for 2020 and 2021 will of course remain valid.
You can also book a pitch with electricity for your camper/caravan.
No tent? No problem! You can reserve camping equipment or ready-built tents in advance from Utopia Camping.

Timetable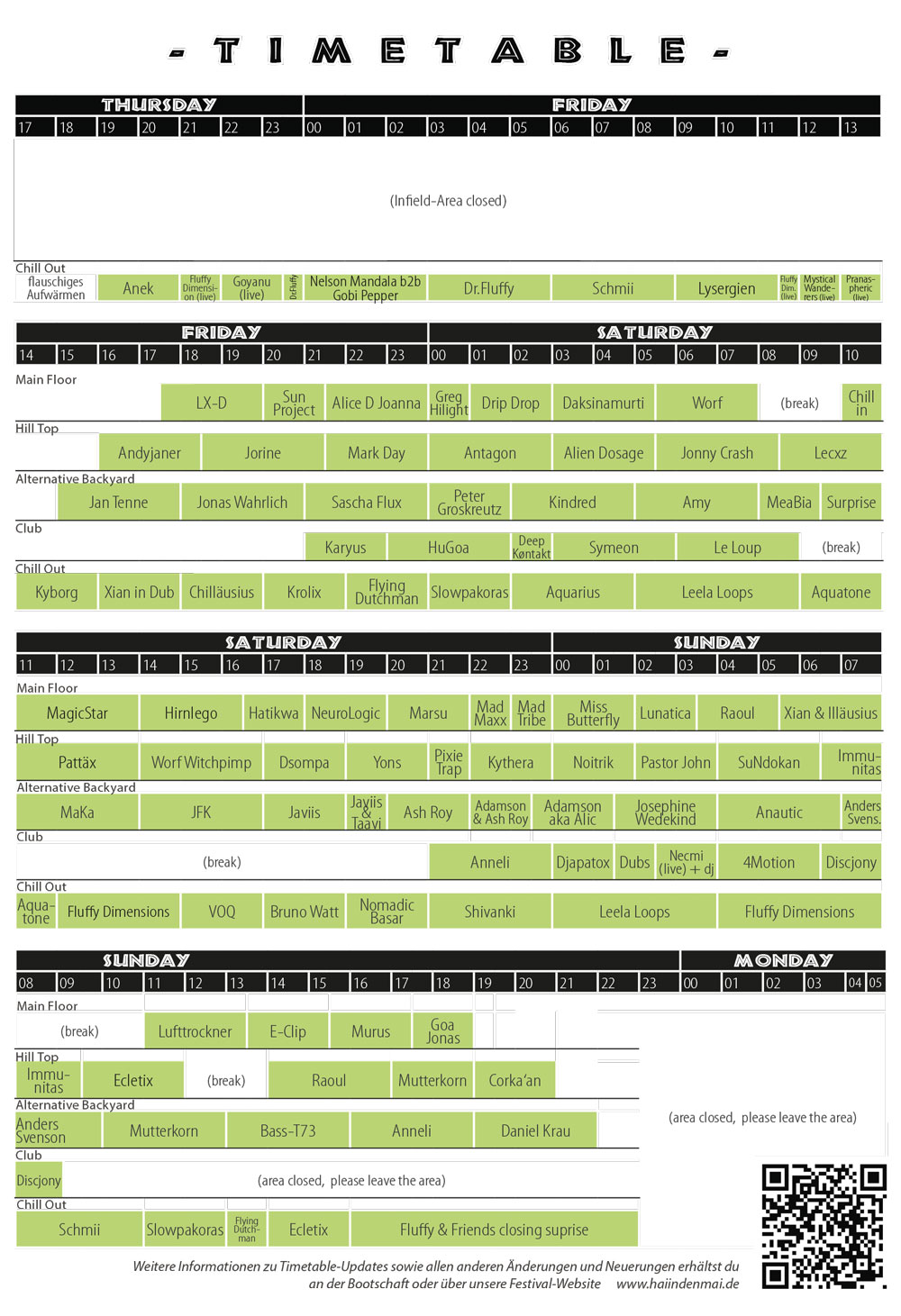 Line Up
MAIN FLOOR & CLUB
(Psy, Prog)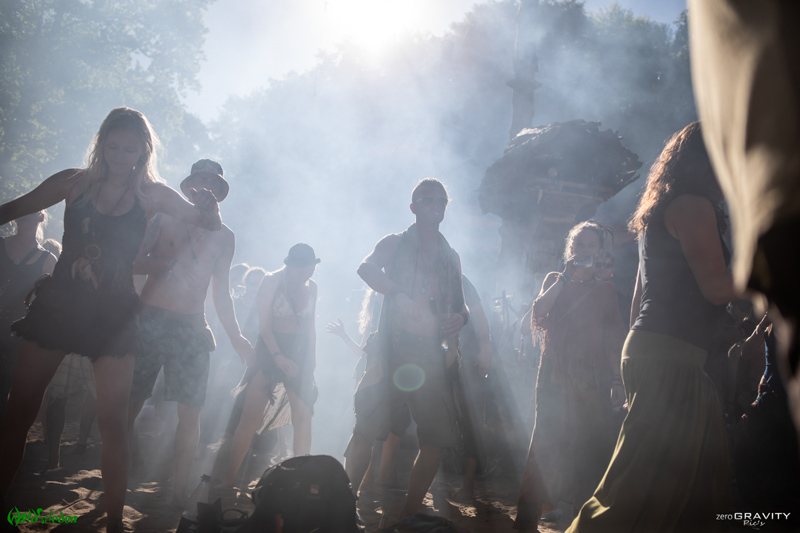 Alice D Joanna
Waldfrieden
Anneli
Waldfrieden / Phantasm Rec
(Sweden)
Artyficial
Flow EV Rec
(Austria)
Daksinamurti
Sangoma Records
Deep Køntakt
Upward Rec
Discjony
Upward Rec
Djapatox
Upward Records
Drip Drop
Harmonia Rec
(Greece)
Dubs
i Dirty Records
E-Clip
Tesseract Studio
(Bulgaria)
Greg Hilight
(Spain)
Hatikwa
Xonica Rec
Hinap
Iono Music
Hirnlego
WDG Music
HuGoa
Upward Rec
Karyus
Prog On Syndicate
Le Loup
Waldfrieden
Lufttrockner
Waldfrieden
Lunatica
Digital Om
(Spain)
LX-D
Zero-1 Music
Mad Maxx
United Beats Rec
(United Kingdom)
MagicStar
Waldfrieden
Mad Tribe
United Beats Rec
(United Kingdom)
Marsu
Anooma
Miss Butterfly
Flow Rec
(Austria)
Murus
Landmark Rec
NeuroLogic
Ajourney Productions
Necmi
iDirty Records
Raoul
Waldfrieden / Blue Hour Sounds
Sun Project
Stereo Society
Symeon
Ecstatic Ritual
Worf
Paramystical Rec
Xian
Synaptic Eclipse
4Motion
Upward Rec
HILL TOP
(Psy, Dark Prog, Forest, Hitech)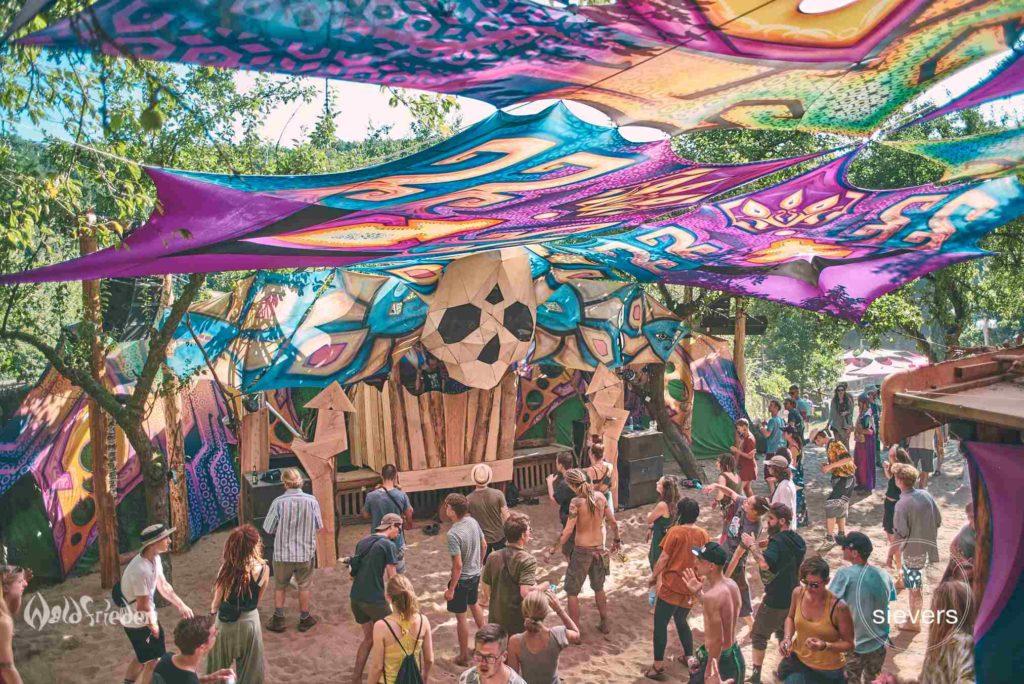 Alien Dosage
Creatures of Darkness
Andyjaner
Parasomnia Music
Antagon
Damaru Records / Black Out Records
Corka'an
Dream Crew Records
(Netherlands)
Dsompa
Believe Lab
Ecletix
Another Reality
Freqtal
Leik Tribe / Another Reality
Immunitas
Zeakon Records
Jonny Crash
Hi or Di / Another Reality
Jorine
Glitchy.Tonix.Records / Padang Records
Kasatka
Alice-D Records / Damaru Records
Kythera
Dream Project Rec / Root Sector Rec
Lecxz
Synaptic Eclipse / Another Reality
Mark Day
Blue Hour Sounds
(United Kingdom)
Mutterkorn
Wummerland / Gaggalacka
Noitrik
Alice-D Records
(United Kingdom)
Pastor John
Zulutunes / Damaru Records
(United Kingdom)
Pixie Trap
Dream Crew Records
(Denmark)
Raoul
Waldfrieden / Occulta Records
SuNdokan
Persian PsyTech / Lucid Mind
Worf Witchpimp
Paramystical Records
Yons
Quintessence Records
BACKYARD
(Alternative, Techno)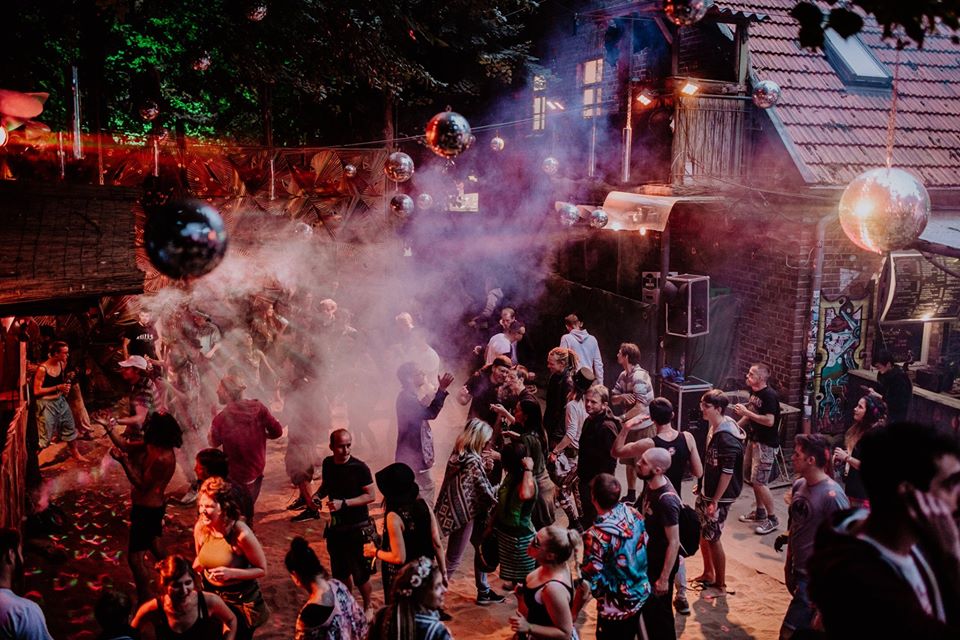 Adamson aka Alic
Digital Diamonds
Amy
NYX. / Dr. Vogel
Anders Svenson
4/4 Pakt
Anautic
4/4 Pakt
Ash Roy
Soupherb Records
(India)
Bass-T73
Waldfrieden
Daniel Krau
Ketoga
Goyanu
Tropical Twista Records
(Brazil)
Jan Tenne
Club Charlotte
Javiis & Taavi
Aluna Tunes & Anarkick Records
Jonas Wahrlich
DER HUT
Josephine Wedekind
xXETEXx / Digital Structures
Kindred
Charybdis / ɹǝqüɟdoʞ
Lou Nautic
4/4 Pakt
Maka
Ketoga / Moyn Moyn
MeaBia
Nachtwandern
Peter Groskreutz
Alula Tunes
Sascha Flux
Waldfrieden / Twisted Frequency
Stop & Go
Wanderzirkus
Windreiter
Durgas Tiger School
Decoration, Visuals & Performer

(Because of the postponement some bookings may change.)
Psithurism
Centipede Productions
M1ndf#ck decorations
Hill Top

Dekonaut
Backyard

BioLuminEscence
Healing Area & Workshops
More info soon!

Forest law
Minors
You can only enter the festival if you are over 18 years of age with a valid identity card or passport. Juvenile minors are not allowed on the festival, unless they they are with their parents. Unfortunately we can not provide family camping so we do not recommend you to bring your children!
Awareness
In Waldfrieden there is no place for racism, sexism, homophobia or any discriminatory behaviour and hateful ideology. This of course also means that nazis are not welcome here. Look out for each other. Those who do not respect these rules are kicked out, for example men who harass women.
Photographs
To have enough room for dirty, tired and happy faces on the festival that will not appear on the internet please do not to take pictures of others without permission. There will be professional photographers taking pictures that will be uploaded here. If you appear on a picture against your will let us know and we will remove it.
Apart from the fact that other people may not want to be filmed or photographed by you, you don't do yourself a favor if you want to capture everything on camera. The festival is a good time to put your smartphone aside and take a vacation from the digital world. Keep the good memories in your heart – not on a chip!
Ecology
It is our desire to limit the damage to nature as much as possible. Therefor all of our electricity is supplied by renewable energy sources and we ask the food shops to sell organic food only.
Please help us to also keep the direct environment of the Waldfrieden clean by using garbage bags and pocket ashtrays. Also please use the toilets instead of going in the forest or elsewhere for that purpose.
Dogs
Dogs are not allowed on the area. Unfortunately we can not allow you to bring your dogs due to spatial conditions of the nature reserve and the animals that live here.
Laser pointers, Graffiti & Confetti
Laser pointers must not be taken with you because of the high risk of injury. Graffiti, markers and confetti may not be brought to any of our events! It is simply too much work to get rid of the garbage and paintings. Confetti also causes unnecessary environmental pollution. If you are interested in participating as graffiti artist you are welcome to
apply and contact us
. However, it is not permitted to bring spray cans and markers with you without permission!
Waldfrieden Events