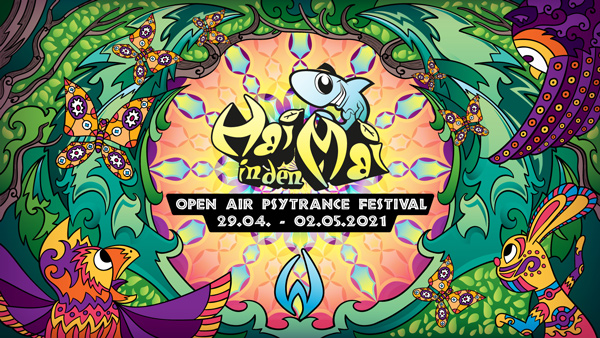 Hai in den Mai 2020 is cancelled!
All tickets bought so far will automatically remain valid for the next date 29. April – 02. May 2021, without you having to do anything for it, just bring your tickets to the new date.
Like for many of you, it is not an easy time for us. The creative and cultural sector is one of the hardest hit by the effects of the crisis. In our thoughts we are especially with the many people who work with us year after year at the festivals, on the stages and decoration, at the stalls or as artists and many of them are facing great existential problems these days. We want to encourage everyone to do what you can to support artists and cultural institutions around you that you value and help them through the crisis.
May the forest be with you! 🌲
Answers to frequently asked questions about the Hai in den Mai Festival can be found here.

Waldfrieden Events