Festival Info / FAQ
Here you can find a lot of useful information for the Wonderland Festival.
Awareness
In Waldfrieden there is no place for racism, sexism, homophobia or any discriminatory behaviour and hateful ideology. This of course also means that nazis are not welcome here. Look out for each other. Those who do not respect these rules are kicked out, for example men who harass women.

Camping
The campsite is exclusively open to festival visitors. Camping without a valid festival ticket is not possible. You are welcome to arrive and camp with motorhomes, buses and caravans and of course you can also camp next to your car. Keep an eye on your tents and ideally those of your neighbours. Use tent locks, you can buy them at the embassy!
The campsite is a quiet area. If you feel disturbed by the sound systems on the campsite please let your neighbours know. You will be supported by the security if necessary.
It is also possible to reserve a pitch with electricity for your camper/caravan.

Cashless payment
The refund of the remaining credits from the chip is possible from Tuesday 10 a.m. here.
The payout of the credits always takes place on Tuesdays or Wednesdays, once a week, and is possible until 31 August!
Online Portal
Just sign up here to complete the refund:
Recycling
After you have claimed your remaining credit, you can dispose of the chip. Please note that the wristband and the chip must be disposed of separately. If you do not want to keep the wristband as a souvenir, please throw it together with the cap into the residual waste. The chip is classified as electronic waste and should be disposed of separately at retail outlets (electronics retailers, DIY stores, discounters) or at a recycling centre.
Card payment
Card payment is possible and even strongly encouraged. Less cash means less hassle for us.
The nearest ATM is in the village, about 15 minutes walk from the festival.

Dogs
Dogs are not allowed on the area. Unfortunately we can not allow you to bring your dogs due to spatial conditions of the nature reserve and the animals that live here.

Ecology
It is our desire to limit the damage to nature as much as possible. Therefor all of our electricity is supplied by renewable energy sources and we ask the food shops to sell organic food only.
Please help us to also keep the direct environment of the Waldfrieden clean by using garbage bags and pocket ashtrays. Also please use the toilets instead of going in the forest or elsewhere for that purpose.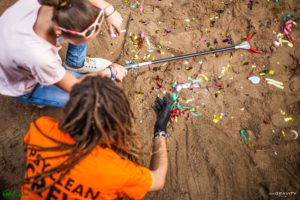 Electricity generators
It is allowed to use electricity generators as long as they don't disturb anyone.
Energy camping
Chilled drinks, mobile phone charging and your own lighting – no problem thanks to your own power supply!
Rent a pitch
(approx. 6 x 8 m) with electricity for the Wonderland Festival today and enjoy the benefits.
We charge the electricity flat rate per pitch. Share the pitch with several people and the 500 watts you get from us. This offer is valid for tents as well as mobile homes for all four festival days incl. support by our electrician.
Please note before booking that the operation of electric heating systems is not possible.
The purchased Energy Camping ticket is valid as an additional ticket to the regular ticket. Of course, you have to buy a normal ticket to visit the festival regardless of this!
Fire / barbecue
Due to laws of fire prevention it is not allowed to make a campfire, use fireworks or sky lanterns.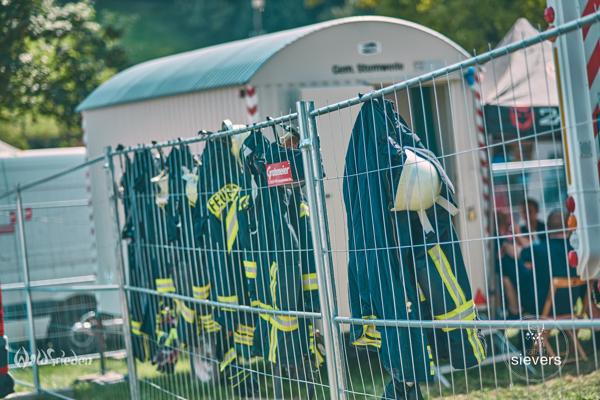 Food
At our festivals there is a diverse selection of food stands. The offer always varies a little, there is usually fried potatoes, pizza, pasta and rice dishes, fries, falafel, burgers and much more to eat. For ecological and ethical reasons we have decided to offer only organic vegetarian and vegan food at the stands! But of course you can bring to the campsite and cook whatever you want. If you want to have a barbecue, you can do so at the designated barbecue areas on the campsite.
Laser pointers, Graffiti & Confetti
Laser pointers, Graffiti & Confetti
Laser pointers must not be taken with you because of the high risk of injury. Graffiti, markers and confetti may not be brought to any of our events! It is simply too much work to get rid of the garbage and paintings. Confetti also causes unnecessary environmental pollution. If you are interested in participating as graffiti artist you are welcome to
apply and contact us
. However, it is not permitted to bring spray cans and markers with you without permission!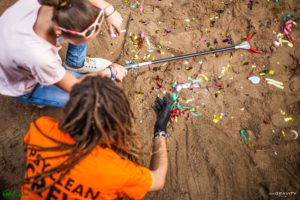 Lost and Found
If you have lost something on the festival please send us a description to
lostandfound@waldfrieden.net
.
During the festival you can ask for lost stuff at the Infobude.

Luggage / What can I bring with me?
You can take as many drinks and food as you like to the camping site. Even glass bottles and cans are allowed on the camping area. On the festival area / infield (where the floors are) only plastic bottles are allowed, no glass bottles or cans!
Please leave fireworks, confetti and graffiti cans completely at home.

Minors
You can only enter the festival if you are over 21 years of age with a valid identity card or passport. Juvenile minors are not allowed on the festival, unless they they are with their parents. Unfortunately we can not provide family camping so we do not recommend you to bring your children!

Photographs
To have enough room for dirty, tired and happy faces on the festival that will not appear on the internet please do not to take pictures of others without permission. There will be professional photographers taking pictures that will be uploaded here. If you appear on a picture against your will let us know and we will remove it.
Apart from the fact that other people may not want to be filmed or photographed by you, you don't do yourself a favor if you want to capture everything on camera. The festival is a good time to put your smartphone aside and take a vacation from the digital world. Keep the good memories in your heart – not on a chip!
Reduced Admission
The following discounts apply to Wonderland:
Guests with a B in their disabled pass and wheelchair users with a disabled pass do not pay admission for an accompanying person. The same applies to guests with a GdB of 100 and the G in their severely disabled pass.
In recent years, guests over 60 years of age have been admitted free of charge to the festivals. For organizational reasons, we can unfortunately no longer offer this for the upcoming festival as a result of the pandemic.
Guests from the Stemwede neighborhood can buy a day ticket for 10€ on Sunday from 11 am. We will donate the income to the JFK Stemwede (Verein für Jugend, Freizeit und Kultur in Stemwede e.V.).
All Ukrainians can attend the event for free by presenting a Ukrainian passport.

Road toll
In order to keep the car traffic on the site as low as possible, we have to charge
a car toll of 10€ for every vehicle
(no matter if motorbike or caravan) entering the site! The fee is not a one-time fee for the festival, but is due every time you drive through the entrance to the camping site! We have only one single-lane road for several hundred vehicles available. The fee is intended to ensure that not everyone goes shopping in the village with their car, but only when it is really necessary, so that there is no traffic jam and the access and escape routes remain clear.
For each sofa you bring with you, you will have to pay an additional 5€ disposal fee, because in the past we had too many sofas left on the camp site.
Showers / water
There are free cold showers and warm showers for a small charge. There are also many drinking water taps on the festival area. Check the map for the exact locations.

Silent Camp
This year you will find a special area on the campsite for those who want to enjoy as much peace and silence as possible at their sleeping place.
At the Silent Camp music and other loud noises should be avoided! Generators are also not allowed here.
Taxi
Here some numbers of local taxi services:
Stemweder Berg: 05443 99660
Engelbrecht: 05443 8827
Blanke: 05771 5528
Wehrmann: 05474 6310
Heinze: 05771 2107
A ride from Lemförde to Waldfrieden costs about 25 €.
From Rahden to Waldfrieden taxi fee is about 30 €.

Ticket
Tickets are available
in our
ticket shop
until they are sold out.
If you have lost your ticket and can't find it again, that's no problem. You can always log in to our Ticket Shop and download tickets at "My Account" -> "Orders".
Travel
The nearest train stations are Lemförde and Rahden. From there we provide free bus shuttles to the festivals. The schedule for Wonderland will be available
here
.
The nearest airports are Münster/Osnabrück, Hannover and Paderborn/Lippstsadt.
Never drive under the influence of alcohol or any other drug. Be prepared for police checks around the festival.
More detailed information on how to get to Waldfrieden can be found here.